Steering Committee

The Academic Steering Committee provides advice to the Academic Director on thematic and other substantive operational matters. Most importantly, the Academic Steering Committee is engaged in the adjudication of applications for The Western Academy's themes, including selection of Western Fellows, Visiting Western Fellows and Western Academy Postdoctoral Scholars, and makes recommendations on the same to the Vice-President (Research) and Provost & Vice-President (Academic).
Steering Committee Members
---
Bipasha Baruah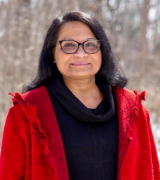 Dr. Bipasha Baruah is a Professor in the Department of Gender, Sexuality and Women's Studies at Western University, and she holds the Canada Research Chair in Global Women's Issues. She specializes in interdisciplinary research on gender, economy, environment and development.
Her current research aims to understand how to ensure that a global low-carbon economy will be more gender equitable and socially just than its fossil-fuel based predecessor. Dr. Baruah's scholarship is based on extensive qualitative and quantitative empirical research, which contributes not just to academic theory, but also to methodology, capacity building and policy formulation.
She has published one book and over 100 peer-reviewed articles, book chapters, encyclopaedia entries, working papers, policy briefs and professional reports. Dr. Baruah serves frequently as a consultant, expert reviewer and advisor to international development and environmental protection organizations.
— — — —
Girma Bitsuamlak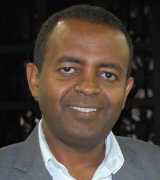 Dr. Bitsuamlak is a Professor and Canada Research Chair in Wind Engineering at Western University. His research expertise is in the area of climate-resilient and sustainable buildings and neighbourhoods.
Currently, his team is actively working on modeling of extreme wind effects on civil infrastructure (e.g. hurricane and tornado) and the interplay between aerodynamics and other micro-climate stressors for assessing sustainable building thermal and energy performance, natural ventilation and wind-driven-rain/snow effects.
Dr. Bitsuamlak serves as the Western Site-leader for the Sharcnet computing centre, as the Director the WindEEE Research Institute that houses the WindEEE Dome and as the research Director of the historical Boundary Layer Wind Tunnel Laboratory at Western. He is a Fellow of the Canadian Society of Civil Engineers. He has executed wind-induced load and response studies for socially and historically significant super tall buildings, such as Freedom Tower in New York, International Commerce Center in Hong Kong, Burj Khalifa in Dubai and various tall mass timber buildings.
— — — —
Jacquelyn Burkell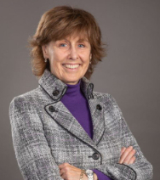 Jacquelyn Burkell is one of Western's current Associate Vice-Presidents (Research), on a five-year term, effective July 1, 2021. She holds a PhD in Psychology (Cognitive Science) from Western and is an associate professor in the Faculty of Information & Media Studies.

Jacquelyn served as the faculty's Assistant Dean of Research for seven years and chaired the Associate Deans (Research) group from 2016-2018. Throughout her career, Jacquelyn has served on a wide variety of academic committees, including the 2016 URB Task Force Steering Committee – Support for Research in Social Sciences, Arts, and Humanities at Western.

A highly collaborative scholar, Jacquelyn is a co-investigator on two SSHRC partnership grants – one examining artificial intelligence in the context of justice, the other focused on youth equality and privacy online. More broadly, her research focuses on the social impact of technology and examines how technological mediation changes social interaction and information behaviour.
— — — —
Craig Dunbar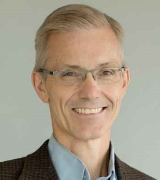 Professor Craig Dunbar joined the faculty of the Ivey Business School at Western University in July 1997. He has received degrees in Civil Engineering (University of Toronto, 1984), Technology and Policy (Massachusetts Institute of Technology, 1986) and Finance and Statistics (Simon School of Business of the University of Rochester, 1993). From 2004 to 2008, he was Associate Dean at Ivey for Faculty Development and Research.
Professor Dunbar's research has been published in the Journal of Financial Economics, the Journal of Financial and Quantitative Analysis, the Journal of Financial Intermediation, the Journal of Corporate Finance and the Financial Analyst Journal. His current research examines investment banking syndicate structure, the choice to cancel security offerings and the impact of social responsibility on firm risk.
Professor Dunbar teaches on a number of executive education programs through the Ivey Academy, working on development programs for Scotia Capital, RBC and TD, among others.
— — — —
Andrew Hrymak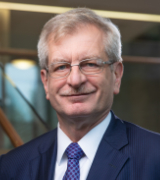 Andrew Hrymak, PEng, FCIC, FCAE, PhD, has served as Provost and Vice-President (Academic), Dean of Engineering and Professor of Chemical and Biochemical Engineering at the Western University.  He is currently Special Advisor to the President on Industry Partnerships, the Green Economy and Sustainability and is Deputy Director of the Fraunhofer Project Centre for Composites Research at Western University.
Previously, he served in the Department of Chemical Engineering at McMaster University from 1985 to 2009, where he was Department Chair (2000-2009), Director of the McMaster Manufacturing Research Institute (2001-05) and Director of the Walter G. Booth School of Engineering Practice (2004-09).  His research interests include modeling, design and optimization of materials processing systems.
He has served as Associate Editor of Computers and Chemical Engineering, Editor-in-Chief of International Polymer Processing, President of the International Society of Coating Science and Technology (ISCST) and Chair of the Board of Directors of the Chemical Institute of Canada.
— — — —
Isaac Luginaah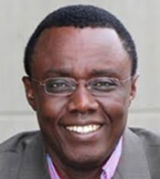 Dr. Isaac Luginaah is a member of the College of the Royal Society of Canada, a Professor of Health/Medical Geography at Western University, the Director of the Environmental Hazards and Health lab and was a Canada Research Chair in Health Geography (2007-2017).
Dr. Luginaah's research has been funded by CIHR, SSHRC, NSERC, Global Affairs Canada, World Bank and the European Union. He has published over 200 peer-reviewed papers.
His contributions to the fields of environment and health have been recognized with several prizes and awards including from the Royal Society of Canada (College Member), African Academy of Sciences (Fellow), the Canadian Association of Geographers (Early Career Award), American Association of Geographers Africa Specialty Group (Kwadwo Konadu-Agyemang Distinguish Scholar Award), Western University (Faculty Scholar for Research and Teaching Excellence), and the University of Windsor (Research Excellence Award).
— — — —
Heather Martin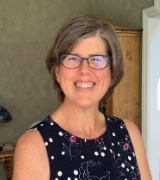 Heather Martin, BSc, MPEd, is the Senior Contracts Officer with Western Research at Western University. Heather reviews and negotiates sponsored research agreements for the University, working mostly with Government, Foundations and Not-for-Profit organizations.
Heather provides advice and assistance to, and acts as a liaison between, researchers and sponsors to ensure agreements are in line with the parameters of Western's processes, procedures and the faculty collective agreement.
In 2019, Heather completed her Masters of Professional Education, with a speciality in Equity, Diversity and Social Justice, and is currently working toward her Masters of Theological Studies at Huron University College on a part-time basis. She is deeply committed to research that has the potential of making a positive impact, while at the same time supporting and growing an equitable university. Heather works with the intention of being an ally to Indigenous Colleagues and Communities.
— — — —
Nadine Wathen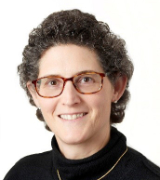 Nadine Wathen, PhD, is Professor and Canada Research Chair in Mobilizing Knowledge on Gender-Based Violence in the Arthur Labatt Family School of Nursing at Western University, and Academic Director of the Centre for Research on Health Equity and Social Inclusion. She is a Research Scholar at Western's Centre for Research and Education on Violence Against Women and Children, and a Member of the College of the Royal Society of Canada.
Nadine's research examines the health and social service sector response to gender-based violence, interventions to reduce health inequities and the science of knowledge mobilization. A particular focus is developing person-centred interventions that enhance health equity and take a gendered, trauma and violence-informed approach to providing services for those experiencing violence and/or marginalization. She is deeply committed to a partnership approach to research and knowledge sharing and has led a number of federally funded research initiatives, international research and knowledge mobilization networks.
— — — —