Wellness Resources

Wellness Navigator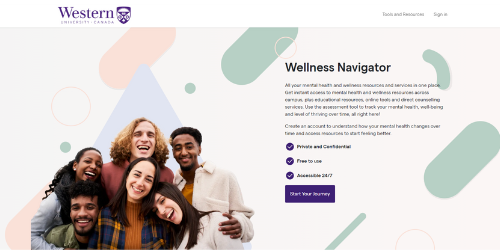 Introducing the Wellness Navigator!
This digital tool is your one-stop-shop to find all the supports & resources available to you, both on and off-campus, to help support your mental health & well-being. 
When you make an account, you can complete a confidential self-assessment. The results will help you monitor your own well-being, alerting you to when you should seek support. You can complete this self-assessment throughout the year, allowing you to track your mental health over time. 
Not interested in taking the self-assessment? No problem! With an account or not, you can still click through to see all the supports & resources available to you. 
Generously funded by the Parr Centre for Thriving.
Togetherall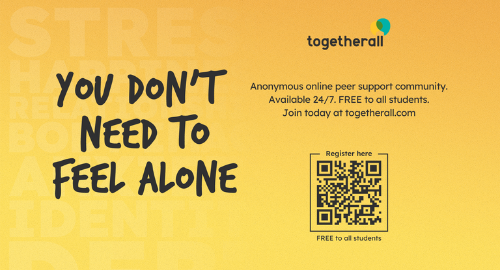 Togetherall is a new resource for Western University students to have free, 24/7 access to anonymous peer-to-peer support.
Sign up with your @uwo.ca email and you're good to go!
* The site is monitored and moderated 24/7 by licensed clinicians, empowering individuals to easily and anonymously connect with others with shared lived mental health experiences in a safe and inclusive space.