5 Best Horror and Thriller Movies
Written by Esha Mavi, Kinesiology Student
I am a huge horror movie fan. You name it, I've probably seen it. I pride myself on my ability to watch super gory and scary movies without flinching. With October being labelled as "spooky season", it is absolutely, positively, 100% mandatory that any cinematic experience that is taken part in consists strictly of fear and trepidation, for the entirety of the month. Just kidding (but seriously). However, October is my favourite month as it is considered acceptable to binge exclusively on horror movies for all 31 days, which is definitely something I have been doing.
Instead of just picking classic films or movies with the greatest scare factor, I comprised a list of horror and thriller movies that I believe don't get the recognition they deserve. In my opinion, a perfect horror movie doesn't only rely on cheap jumpscares (although I do enjoy a well-done jumpscare!). It should include a captivating plot and keep the viewer glued to the screen. So, I will be rating these movies based on their scare factor, plot, and eyes to screen. Hopefully, you all enjoy my favourite movies this spooky season!!
5. Insidious (2010)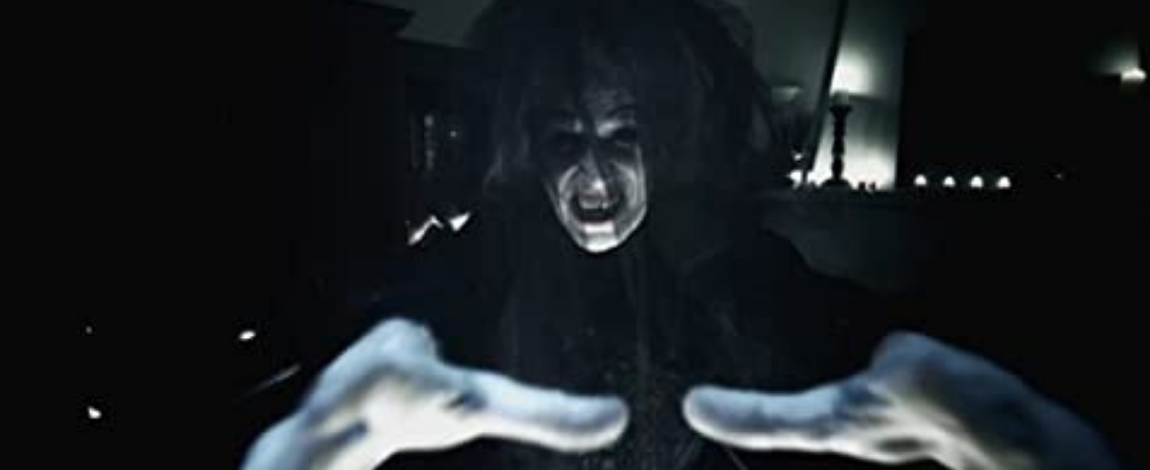 This movie is one of the greatest supernatural horror movies I have ever seen. A family moves into a new house and things instantly start going horribly wrong. Their eldest son falls into a coma, things move around on their own, and they begin to see ghosts. After finally being tortured enough, the family calls an experienced psychic, along with her team, in hopes of being rescued from the seemingly sinister forces at play. This leads them to the realization that they are, in fact, being haunted by a presence with an insidious agenda.
Scare factor: 9/10
Plot: 10/10
Eyes to Screen: 7/10
4. The Strangers (2008)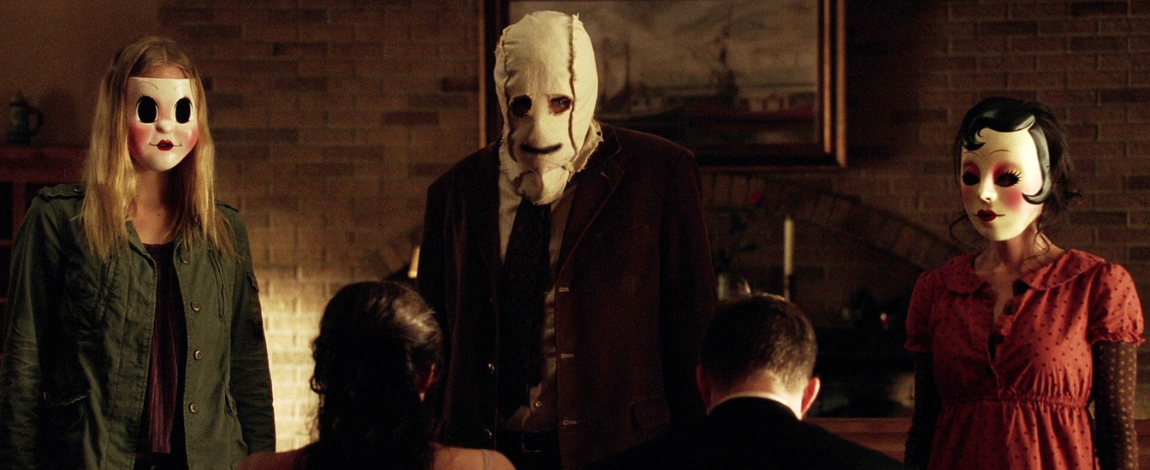 Based on a true story, The Strangers left me feeling paranoid for weeks. A couple visits their family's old summer house in the countryside. Isolated to the point where neighbours were nonexistent for miles, they were the perfect target for a group of killers. Not only are these killers insane, but they also enjoy playing with and terrorizing their victims before their grisly slaughter. After watching this, you'll want to lock your doors. 
Scare factor: 9/10 
Plot: 9/10
Eyes to Screen: 9/10
3. Sinister (2012)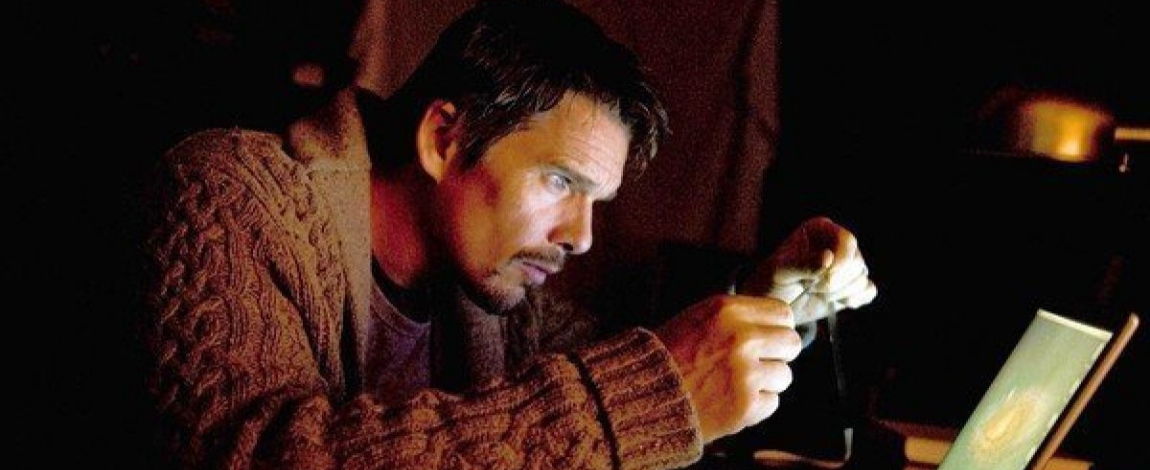 This movie is unsettling, to say the least. A true-crime novelist knowingly moves into a house where a gruesome family murder had taken place, with the intention of greater research for his next book. However, his family is kept unaware of this terrifyingly crucial piece of information as they move in. He soon finds a box of home-made tapes up in the attic. Eventually, he discovers that each tape has a recording of a family being brutally massacred by an unknown killer in their own home. Horrified but intrigued, he attempts to solve the mystery of the murders only to find himself in one. 
Scare Factor: 10/10
Plot: 10/10
Eyes to Screen: 7/10
2. The Perfection (2018)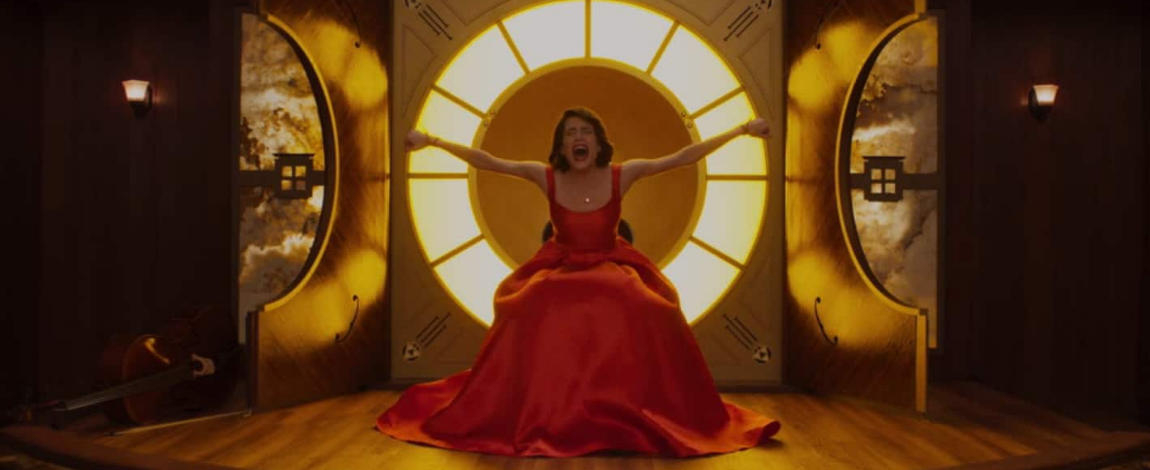 This movie is a psychological thriller like no other. A prodigy violinist is forced to leave her academy to take care of her ill mother. Years later, her mother passes and she returns to the academy, only to find out that she has been replaced by another prodigy. There is no way to describe the events that unfold after this. Anything you think this movie is about, you will be wrong. It will keep you guessing until the very end. 
Scare Factor: 7/10 
Plot: 10/10
Eyes to Screen: 9/10
1. Lights Out (2016)
Now, this is how you do a horror movie right. Based on a Swedish short film from 2013, this movie is centred around a demon that only appears in the dark. It latches itself on to a woman and begins to kill off everyone she loves. There is no way to capture the true horror of this movie in words. Being afraid of the dark has never before been able to plummet to this level. This movie will leave you sleeping with your lights on. 
Scare Factor: 10/10
Plot: 10/10
Eyes to Screen: 10/10
---
Published on