Dear First-Year Devesh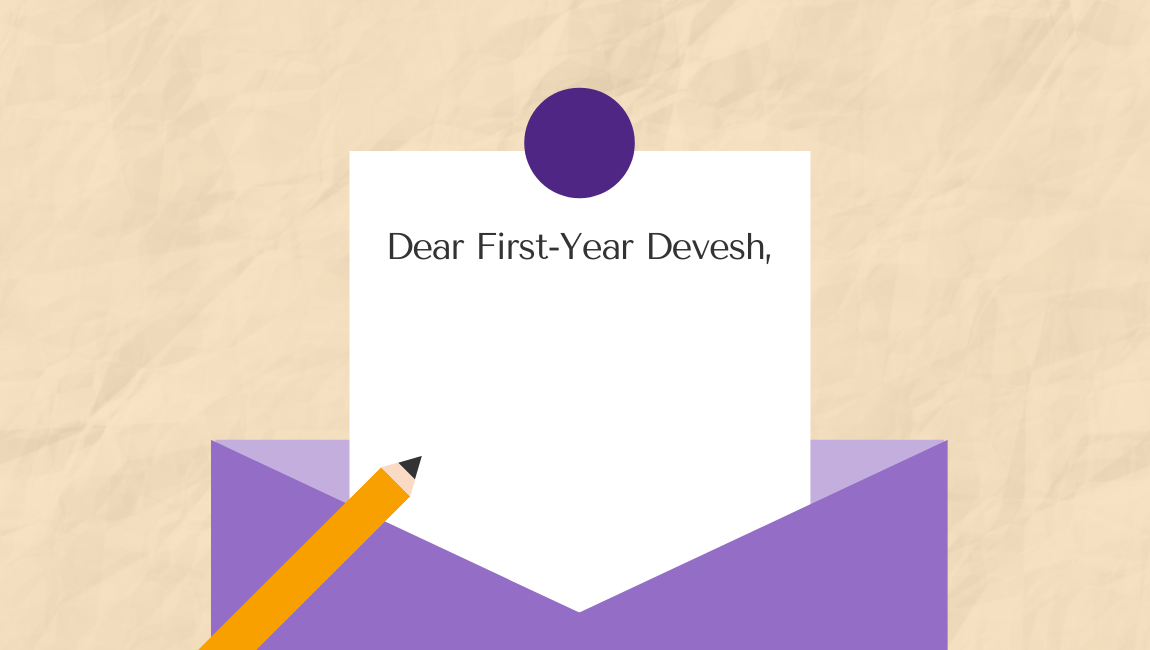 By Devesh Tilokani, 4th year HBA
Dear 1st Year Devesh,
A new continent. A new country. A new city. A new culture and a 14-hour flight from home.
I know exactly how you feel right now. Nervousness and Excitement are taking turns controlling your mind. Living your entire life in Dubai, this is your first time in North America.
The rollercoaster of emotions you are feeling currently are only the start of an amazing journey you are going to embark on over these next 4 years. Each day, you are going to be pushed out of your comfort zone just a little more.
Get ready for a life changing experience!
To help you prepare for it just a little bit better, here are 8 lessons that I know will help you navigate this uncertain yet exciting experience:
1. You will always be rewarded on the merit of your character. Being a good-hearted person crosses through all cultural barriers.
2. Sit down with new people in your rez caf, especially during the first semester. Most people want to meet others but are afraid to make the first move. Make it a habit to push yourself to continuously meet new people. I've made some of my best friends sitting with new people in the O-Hall rez caf.
3. You will also fall down at times, whether that is in friendships, relationships or academics. In the short run, the emotional pain will feel really overwhelming. However, in the long run, when you look back at those supposed 'failures', those will be your greatest learning experiences for your personal growth.
4. Make sure to stay in touch with your family. Your parents have sacrificed a lot for you to be where you are at right now. The least you can do is at check up on them. Even a short message or a 5-minute call means more to them than you could possibly imagine.
5. Take complete responsibility of your university experience, whether it is a bad or good one. You cannot control circumstances, but you can control your response to them. There will be times when you will want to blame other people and things around you for your problems. Nonetheless, take complete responsibility of your actions because that is the only thing you can control.
6. Set out at least 10 minutes a day for your own personal inner growth. Whether that is taking 5 minutes to meditate or journal, these practises will equip you to better handle the challenges that university life throws at you.
7. Your university experience is only 4 years out of your entire life. Make use of each day because you never know what the next day entails. For all you know, your year may be cut short (due to a global pandemic) and you may not see friends for a while who you would normally see every day.
8. Finally, constantly put things into perspective. Your problems at that specific moment will feel a lot bigger than they actually are. During those times, do not let the mind fall into that trap and shift your focus immediately to all the things you are grateful for in your life.
Nevertheless, I know that you are going to make the best of this experience.
Uptill this date, you have stood strong and always put on a smile with whatever life has thrown at you.
Therefore, I cannot wait to see the incredible person you are going to grow into!
Yours sincerely,
4th Year Devesh
---
Published on