My Experience as an Experiential Learning Student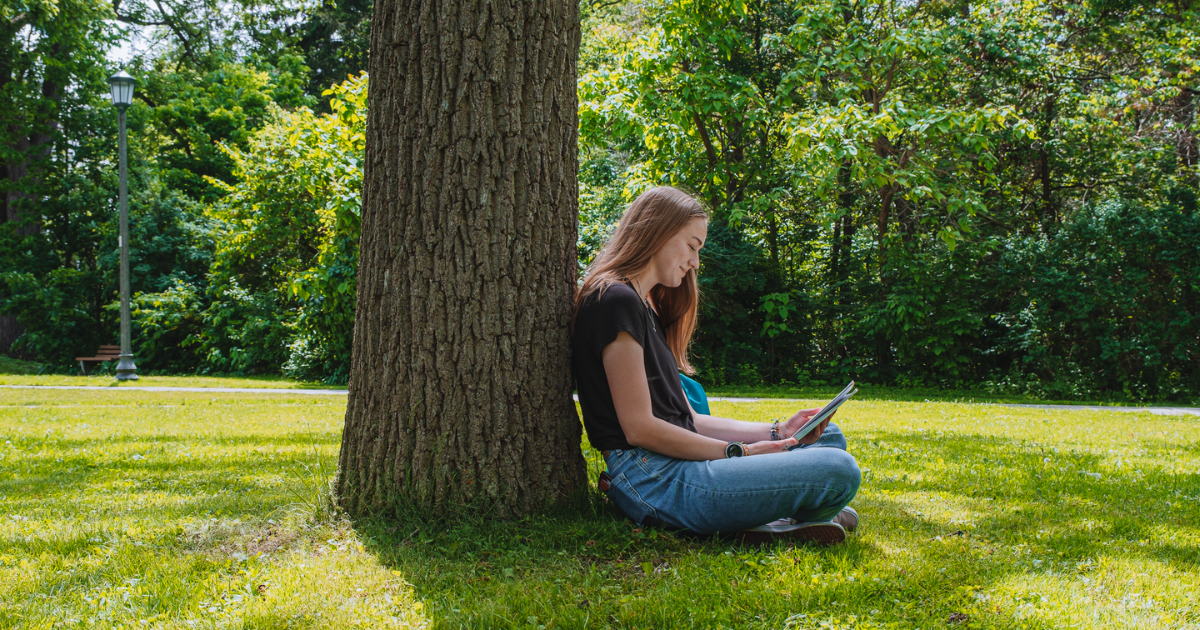 Written by: Insia Hussain
Throughout my years at Western, I've always looked for ways to get involved in the campus community while also earning an income to pay for school-related expenses. In the middle of first year, I got an interview to work at the Purple Store. However, literally a couple of hours after the interview email was sent, Western announced that it would be reducing operations and classes would be moving online due to the COVID-19 pandemic, so unfortunately I had to let go of that opportunity.
This year, I decided to take part in one of Western's many experiential learning opportunities for students, specifically the work study program. According to the Experiential Learning website, work study opportunities are "paid part-time work experiences offered by the university for students". They aim to provide students with jobs that accommodate their studies. Students who have at least a 60% course load (40% for students with disabilities) and are in second year or higher can apply.
After applying, I was granted access to the Work Study portal, where I could check out job postings shared by members of the Western community who were looking for students to assist them with various endeavors. There were posts by professors from many faculties, and staff of other departments at Western, such as the Athletics Department and the Student Success Centre. The available postings ranged from research positions to paper editors and content creators. As I was not going to be on campus during first semester, I was looking for a position that would be primarily, if not fully, online. Luckily, there were plenty of options for off-campus students.
I began working with Student Experience around Fall Reading Week. I had no idea what to expect since I had never worked with the university before. So far, it has been a great experience. I started off with relevant training and learned the basics of my position. For instance, I was able to get a "behind-the-scenes" look at how Western creates its official graphics and which specific colours and logos they use. There's a lot more involved in that process than many people, including myself at first, may think.
I work from home and am able to balance this position with academics and other extra-curricular activities. I was given flexibility by my supervisor regarding when and for how long I wanted to work. I currently work three days a week for around five hours each shift. If something ever comes up, such as exams, I am able to reschedule my upcoming shift for another day. My supervisor is also quite understanding, so that makes things much easier.
One duty that I am regularly tasked with in this position involves developing content for various student resources. In fact, this blog is a part of that content! As another example, Student Experience hosts workshops throughout the year and promotes them on their social media channels. I got to create posts dedicated to their monthly writing workshops using Canva, an online graphic designing tool. In addition, I have made an Instagram Reel about what to pack during exam season. I initially had no idea how to make Reels, but after a few shifts I was able to share my final product while coming out of that experience with knowledge on how to create with this feature of Instagram's.
I also get to conduct a lot of research in this position. One of my first tasks was to research new video creation programs that the Student Experience Team could use, as well as go more in-depth with the programs that they were already paying for. I put together a Word document of the required information for each program, such as prices, notable features, and pros and cons; narrowing down a list of programs that I believed were the most useful. Additionally, I conduct research about social media content, such as developing ideas for Reels and how to get engagement on LinkedIn posts.
I'm glad and grateful to have been given this opportunity to help Student Experience with their various endeavors, and to be able to work on a wonderful team. I also have gained a lot of relevant experience that I can use in future endeavors. I highly recommend engaging in experiential learning at Western, whether it be work study, an internship, volunteering, or even exchange, to name a few.
---
Published on