Director
Fred Longstaffe
Contact: wafar@uwo.ca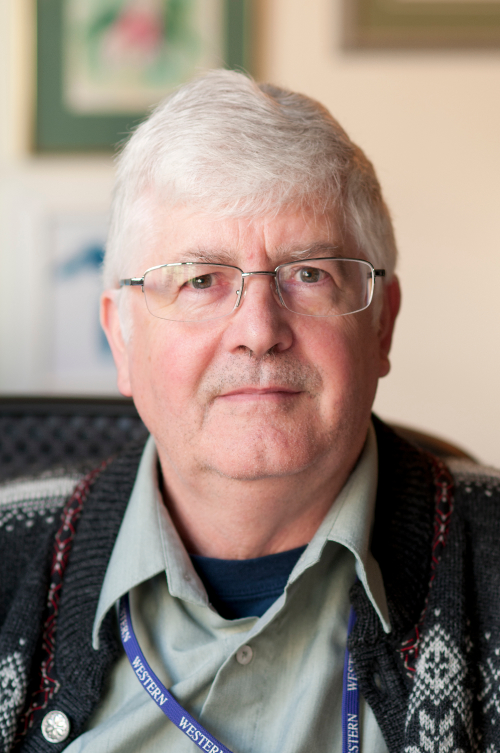 Fred J. Longstaffe is the Founding Director of the Western Academy for Advanced Research, a Distinguished University Professor at Western University and Tier 1 Canada Research Chair in Stable Isotope Science.
Fred is a member of Western's Department of Earth Sciences and serves as Director of the multidisciplinary Laboratory for Stable Isotope Science. He is also cross-appointed to the Departments of Anthropology, Biology and Geography.
A graduate of the University of Windsor and McMaster University, Fred was a faculty member at the University of Alberta before coming to London. In addition to teaching and research responsibilities at Western, he was the founding Chair of the Department of Earth Sciences, Dean of Science and Provost & Vice-President-Academic.
Fred was elected as a Fellow of the Royal Society of Canada in 1997.

His research uses light stable isotopic ratios of oxygen, hydrogen, carbon and nitrogen to understand connections among Earth's lithosphere, biosphere, hydrosphere and atmosphere, and how they control the state of the Earth system.
With colleagues in biology and geography, Fred applies stable isotope tools to understanding present and past environmental and ecological change. With colleagues in anthropology, he uses stable isotope techniques to understand residential patterns, diets and social structures of ancient societies, and the social, economic, political and climate drivers of change at those times.
Fred is a former representative of Canada to—and Chair of—the NATO Advisory Panel for Advanced Study Institutes. His experience with interdisciplinary grant selection panels of NATO, NSERC, Banting and the European Research Council taught him the power of integrating scholarship from across the arts and humanities, social sciences, sciences, engineering and medicine.
He looks forward to shaping a Western Academy for Advanced Research, which seeks solutions to major issues facing humanity through a period of focused enquiry that combines the full spectrum of ideas and experience at Western with those from around the world.