Gender Studies Student Collective
Gender Studies Student Collective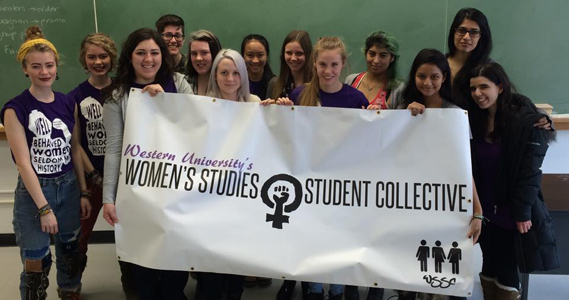 The Gender Studies Student Collective (GSSC, formerly known as the Women's Studies Student Collective) is a departmental club that represents and advocates on behalf of students enrolled in any gender, sexuality, or women's studies module at Western University. Building a culture of care and solidarity is important to us, so if you are passionate about community, feminist organizing, and want to build your skills while developing meaningful relationships, the GSSC is the right place for you. We're committed to ensuring you get the most out of your time at the Department and creating spaces where we can learn from each other.
We run annual programming such as our Take Back the Night and Feminist Mixer events, offer peer mentorship opportunities, run social media campaigns, and in association with the Department of Gender, Sexuality, and Women's Studies, publish Tulips, an annual student-run journal to showcase the outstanding and original academic and creative works of undergraduate students on the topics of gender, sexuality, women's studies, feminism, and related sub-disciplines.
Please reach out to us anytime at gsscwestern@gmail.com - we would love to hear from you and welcome you to the Collective!
The Co-Presidents for the 2022-2023 academic year are Ziyana Kotadia and Clare Littlechild.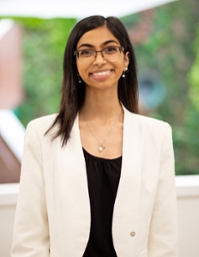 Ziyana Kotadia
Ziyana Kotadia is in her fifth year of an Honours Specialization in Global Gender Studies/Minor in Feminist, Queer, and Critical Race Theory and has a keen interest in exploring intersections among the worlds of academia, art, and advocacy. Ziyana has published several creative, non-fiction, and academic pieces and is currently a research intern with the Department of Gender, Sexuality, and Women's Studies, a research assistant for the Centre for Global Studies, and was awarded a CURL Research Fellowship. The full-time 2021-2022 Vice-President University Affairs for Western's University Students' Council (USC) and 2020-2021 President of the Huron University College Students' Council, Ziyana has spearheaded various gender equity projects on campus, including successfully advocating for 400K of menstrual products on campus. Ziyana is a core team member for the Safe Campus Coalition, has worked with Courage to Act and Students for Consent Culture Canada, and was the Arts and Humanities Representative to the GSSC. Ziyana can be reached anytime at zkotadia@uwo.ca.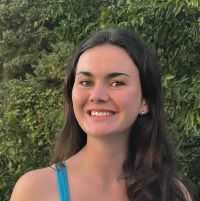 Clare Littlechild
Clare Littlechild is in her fourth year of an Honours Specialization in Global Justice/Minor in Women's Studies and is a passionate advocate for feminist legal reform and human rights. Clare recently completed a Fulbright Killam Fellowship at Wellesley College, during which she worked at Wellesley Centres for Women to create and present a lecture video now used in anti-trafficking workshops in Liberia. She has spent the past few years working for Beyond Borders ECPAT Canada, a Canadian NGO dedicated to ending the sexual exploitation of children both domestically and internationally; this work has included successfully obtaining an Oak Foundation grant, collaborating with NGOs in other countries, and working to create and implement anti-exploitation programming in Canada, Bangladesh, and Iraq. Recently, Clare's legal research work on anti-SLAPP statutes was published in a law textbook by Irwin Law, Canada's most innovative legal publisher. She formerly served as Secretary and VP Finance/Events of the GSSC. Clare can be reached anytime at slittlec@uwo.ca.
---