9 Underrated Study Spots on Campus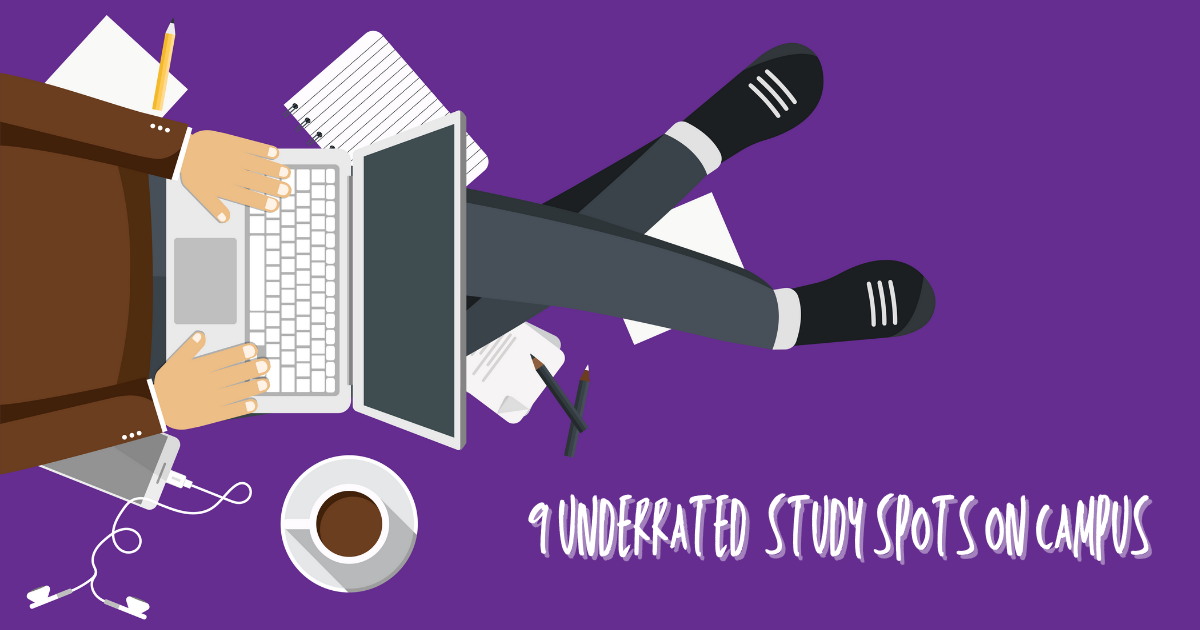 Written by: Olivia Piro, 4th Year MIT + Women's Studies  
Banner image designed by: makyzz / Freepik
Western University is situated on the traditional territories of the Anishinaabeg, Haudenosaunee, Lunaapeewak and Attawandaron peoples, who have longstanding relationships to the land and region of southwestern Ontario and the City of London. The local First Nation communities of this area include Chippewas of the Thames First Nation, Oneida Nation of the Thames, and Munsee Delaware Nation. In the region, there are eleven First Nation communities and a growing Indigenous urban population.
The ivy-covered buildings, the mix of different architectural styles, and the Thames River that flows through - all contribute to Western being one of the most aesthetic and spacious university campuses in Ontario. 
Whether you live in residence or off-campus, getting out and spending time on Western's campus is an opportunity you should seize. Spending time on campus is a great way to make connections within the Western community, for getting to know shortcuts and hidden spots, and for a general change of scenery.
If you're looking for a new place to study or hang out on campus, check out these 9 most underrated spots: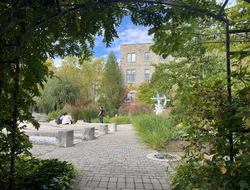 1. Beryl Ivey Garden
Weather permitting, this is my all-time favourite spot on campus. Not a lot of people know about this relaxing outdoor environment tucked behind the University College building. This is a great place to go if you're looking for a quiet, lowkey area to hang out.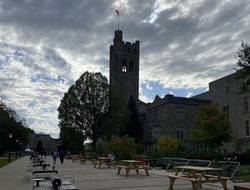 2. The Top of UC Hill
Also reserved for warmer weather is the outdoor space in front of the University College building at the top of the hill. Close enough to connect to WiFi, there are different seating options to accommodate for studying and getting work done, as well as for kicking back and enjoying the view.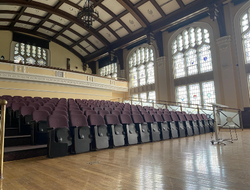 3. UC 3310 Conron Hall
On the third floor of the University College building is a stunning theatre-style lecture hall that is usually empty. This is a perfect spot if you're looking for a spacious and quiet area to focus on your schoolwork.
---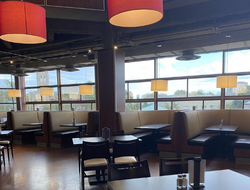 4. The Wave
Located on the second floor of the University Community Centre is one of Western's best-kept secrets. Serving up delicious food and an unbeatable atmosphere, The Wave accommodates hanging out as well as studying. There are quiet sections of the restaurant, charging outlets available, and even a lounge area in the back.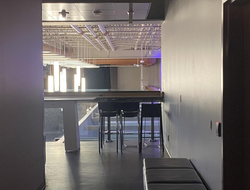 5. UCC Fireplace Lounge
Also on the second floor of the University Community Centre, the Fireplace Lounge overlooks the Mustang Lounge. This area is quite hidden away, making it a chill and quiet atmosphere with comfortable seating. Consider this space if you're looking for a place to study or maybe even to take a nap.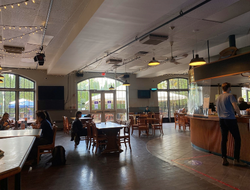 6. The Grad Club
This is another overlooked spot on campus, and it doesn't get the recognition it deserves for the delicious food and overall atmosphere. This is a great place to go when you're looking to get lunch between classes or to let loose with friends after a long day of class.
---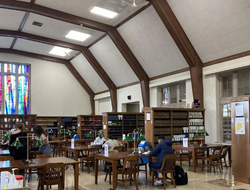 7. Law Library
The John & Dotsa Bitove Family Law Library is located on the second floor of the Josephine Spencer Niblett Law building. This is no place to come hang out or chill with friends, seeing as if you don't have your nose in a book you're certainly out of place. This is perfect for those days where you feel like you need to be physically forced to get anything productive done.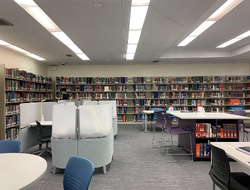 8. Music Library
On the second floor of Talbot College is the Music Library, which is undeniably underrated. This actually works in its favour in terms of being a perfect place to escape the hustle and bustle on campus. You're practically guaranteed to find a spot of your liking and to get some good studying done here.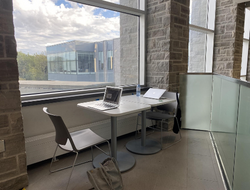 9. FIMS Third Floor
The third floor on the FIMS side of the FIMS & Nursing building is an ideal spot for having a productive day on campus. The clean, sleek, and organized environment is conducive to dialing in and focusing on tasks at hand.
---
Published on