Western Staff & Leader Conference Day
Western Staff & Leader Conference Day

Join your peers June 1st to celebrate together, learn together, and be together.
Enjoy keynotes by Juno-nominated singer-songwriter Peter Katz, and Riaz Meghji, author and broadcaster who has hosted Citytv's Breakfast Television, MTV Canada, and CTV News. Sara Mai Chitty, our emcee, will lead us through the day that will include musical performances, prizes, and complimentary lunch for attendees.
Registration is now closed. We are looking forward to seeing you June 1st at Alumni Hall!
If you had previously registered and would like to cancel your registration, please click here.
About Our Speakers
Riaz Meghji - Every Conversation Counts: How to Build Extraordinary Relationships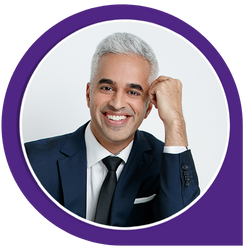 In a time where partnerships, teamwork, and collaboration are more important than ever, Riaz will guide us through Five Habits of Human Connection that offer practical tools to combat isolation and build deeper relationships. This engaging experience is a candid and far-ranging look at how creative conversations can help you reinvent yourself, re-energize your relationships and create new ones.
About Riaz Meghji
Riaz Meghji is a human connection keynote speaker and author of the book Every Conversation Counts: The 5 Habits of Human Connection That Build Extraordinary Relationships. He is also an accomplished broadcaster with 17 years of television experience, interviewing experts on current affairs, sports, entertainment, politics and business. Along the way, he not only learned the power of a candid conversation, but also how to put it into practice. Riaz has hosted for Citytv's Breakfast Television, TEDxVancouver, MTV Canada, CTV News, and the Toronto International Film Festival.
Peter Katz - Connecting to Your Purpose: Stories and Songs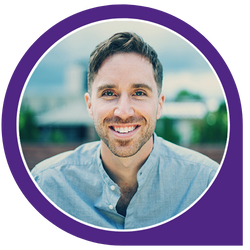 Part concert, part keynote - Juno-nominated singer-songwriter Peter Katz draws on his experience of surviving and thriving in the music industry to motivate attendees to stay on their path wholeheartedly, while also being open to change and embracing the unexpected along the way.
Through his powerful songs and stories, Peter pulls attendees in and leaves them inspired to show up with purpose every day.
About Peter Katz
Peter Katz is a JUNO Award and Canadian Screen Award-nominated singer-songwriter who has spent the past 15 years touring internationally. He has been described by many of his fans and speaking clients as "a thunderbolt for the soul".
Renowned CBC radio host Tom Power described Katz's music as "one of the most heartfelt, beautiful, and vulnerable records of the year....an astonishing record". To date, his music has been streamed over 5 million times and his music videos have over 20 million views on YouTube.
Sara Mai Chitty - Host and Emcee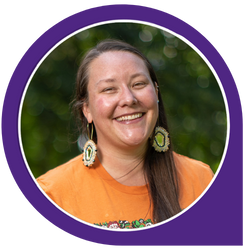 Sara Mai Chitty is a storyteller and educator, Michi Sagig Anishinaabekwe, and a member of Alderville First Nation. She is also a recipient of the 2021 Western Award of Excellence. We are so pleased to have her as the event emcee.
After completing her Master's of Journalism at Western in 2015, Sara Mai worked briefly for Radio Western, before joining Journalists for Human Rights teaching community journalism in two Northern Ontario fly-in OjiCree communities.
Sara Mai joined Western's Office of Indigenous Initiatives in 2019 as the Indigenous Curriculum and Pedagogy Advisor. In this role, she develops, consults on, and facilitates Indigenous learning opportunities across campus and with community partners.
Additional Details
Western is committed to accessibility for persons with disabilities. Please let us know on the event registration form if you require information in an alternate format, or if any other arrangements can make this event accessible to you.
Thanks for doing your part to keep everyone on campus safe. As per Western's policies, all attendees must wear a medical grade mask indoors, as well as outdoors when physical distancing is not possible.
The event will be held in Alumni Hall and will provide a spacious venue for attendees to spread out as they wish.
Conference attendees will receive a lunch ticket with their conference badge upon entry to Alumni Hall.
Snacks and refreshments will be served at the 10:45 a.m. break at Alumni Hall.
Lunch and ice cream will be available as a "grab & go" option on Concrete Beach, in front of the University Community Centre (UCC) between 12:30 p.m.- 1:30 p.m. Please provide your lunch ticket to the volunteers at the catering tent to obtain your lunch. Individuals with dietary restrictions will have a separate pickup table.
Various indoor and outdoor seating options are available for lunch:
Indoor options: Thames Hall (Living Wall Atrium), Somerville House (tables across from Lucy's).
Outdoor options: Concrete Beach UCC picnic tables and benches, 3M Centre outdoor Patio, Tables and Benches behind the McIntosh Gallery (Kent drive), or any other open seating areas across campus.

See our recommended dining locations below, on the interactive map.
Open this map in a new window or on a mobile device - Google Maps
Download this map as PDF
 
If you are driving to campus on June 1 and do not currently have a parking pass, daily visitor lots can be found on the parking website.
We recommend the Medway Parking Lot (behind Elgin Hall - off University Drive) or the Springett Student Lot (south of Huron College off Western Road) which charge a daily maximum of $12. Other gated lots with visitor parking have a daily maximum of $21.
For any questions regarding accessible parking, please contact Sue Veraart sveraart@uwo.ca.
9:00 a.m. - 9:20 a.m.
9:30 a.m.
Welcome and Opening Remarks - Sara Mai Chitty
People, Community, and Culture - Lynn Logan, Vice President (Operations & Finance)
Keynote - Riaz Meghji
10:45 a.m. -11:10 a.m.
Wellness Break and Refreshments
11:05 a.m.
Guided Stretching - Jillian Dunsmore and Adam Craig, Living Well @ Western
11:15 a.m.
Welcome Back - Draw for Prizes
Having Greater Impact - Jacquelyn Burkell, Associate Vice President (Research)
Keynote - Peter Katz
12:30 p.m.
Lunch - Concrete Beach, University Community Centre
Will a recording be available?
A recording will be available 2 weeks after the event for 30 days and posted to this page for any Western Employees unable to attend the event in person.
I can only attend one of the keynotes, is that possible?
We are hoping participants are able to attend the entire morning. If you need to miss one of the keynotes, we kindly request that attendees arrive between 9:00 a.m. - 9:20 a.m. to attend the first keynote by Riaz Meghji, or between 10:45 a.m.- 11:10 a.m. (during the break time) to attend the second keynote by Peter Katz. Out of respect for the speakers and to minimize disruptions for our attendees, our volunteers will only be admitting people to the auditorium during those two windows of time.
Is there food?
Complimentary lunch, snacks and refreshments will be provided to all conference attendees.
Lunch tickets will be distributed upon entrance to the Alumni Hall venue to all conference attendees, and our volunteers will direct you to designated eating areas at 12:30 p.m. Snacks and refreshments will be provided during breaks.
Food will be provided by Hospitality Services, and outdoor seating areas and tents will be available, or attendees can opt for a grab-and-go option. Please indicate any dietary needs within the registration form when you register.
I tried to submit my registration but it says I'm already registered.
Your name and email address have already been used to register.
If you are trying to make changes to your registration, please email us with your changes.
I tried to register but it says I need to log in or that I am not authorized.
Please log in using your Western Credentials. These are the same Western credentials you would use to access services including your Western email, and MyHR.
If you receive the message that you are not authorized, it is possible that you already signed in to a different Office 365 account. Please logout or try a different browser.
If you need assistance with registration please contact:

Sue Veraart (sveraart@uwo.ca)
HR Specialist, Conference Logistics Coordinator
Talent, Learning, and Engagement Team (Human Resources)
For all other questions please contact:
Julia Beltrano (jbeltra3@uwo.ca)
Senior Facilitator and Coach, Conference Lead
Talent, Learning, and Engagement Team (Human Resources)
---
Published on  and maintained in Cascade CMS.