International Symposia
Registration Fees
Online registration for the 2018 Symposium is handled through a secure payment system operated by the University of Western Ontario.
Registration inlcudes access to all session; an electronic copy of the Symposium Proceedings; refreshment breaks on Saturday and Sunday; a lunch on Saturday; the reception on Saturday evening; and scheduled transfer from and to the recommended hotels. Note that all presenters and co-presenters are expected to  register for, and attend, the Symposium.
The registration fees for the Symposium are as follows:
early registration
(by August 31)
regular registration
(by September 7)
late registration
(after September 7)
Student
$100
$180
$280
Professional
$240
$340
$440
Guest
$180
$260
$320
All fees listed in Canadian dollars (xe.com will provide approximate current retail exchange rates) 
Online registration is now closed.
Secure Online Registration
The secure online registration site is now closed. Contact Michael Heine with any questions and inquiries (mheine@uwo.ca).
Payment Options
Online payment: Preferred fee payment method is the secure credit card payment option arranged through Western University's Campus Recreation Serivces.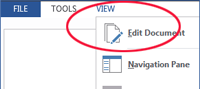 Offline payment: Off-line registration preferred?
You can pay by cheque or international money order. Please download the registration form (docx) and follow the instructions on the form. (Depending on your system configuration, you may have to unlock the MS-Word document by clicking on "Edit Document" under the "View" menu.)
Note: Offline registration by credit card is not possible - please do not enclose credit card information with your mail.

Mailing address: 
International Centre for Olympic Studies
335, Health Sciences Building
Western University
London, ON
N6A 3K7
Canada
Questions ?
Please contact Michael Heine, Director ICOS regarding questions and inquiries.