Sustainable Transportation
Sustainable Transportation
Western University supports environmentally and economically sustainable forms of transportation including: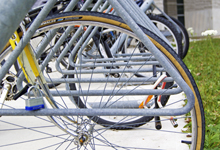 There are close to 350 bicycle racks strategically located on campus. A Bike Shelter and lockers are also available for renting.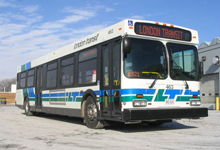 Several city buses travel through Western's campus. Schedules and routes can be found on London Transit's website.
NEW!
Western offers three Electric Vehicle Charging Stations on campus -
LEARN MORE
.