Coming Together to Stand Against Islamophobia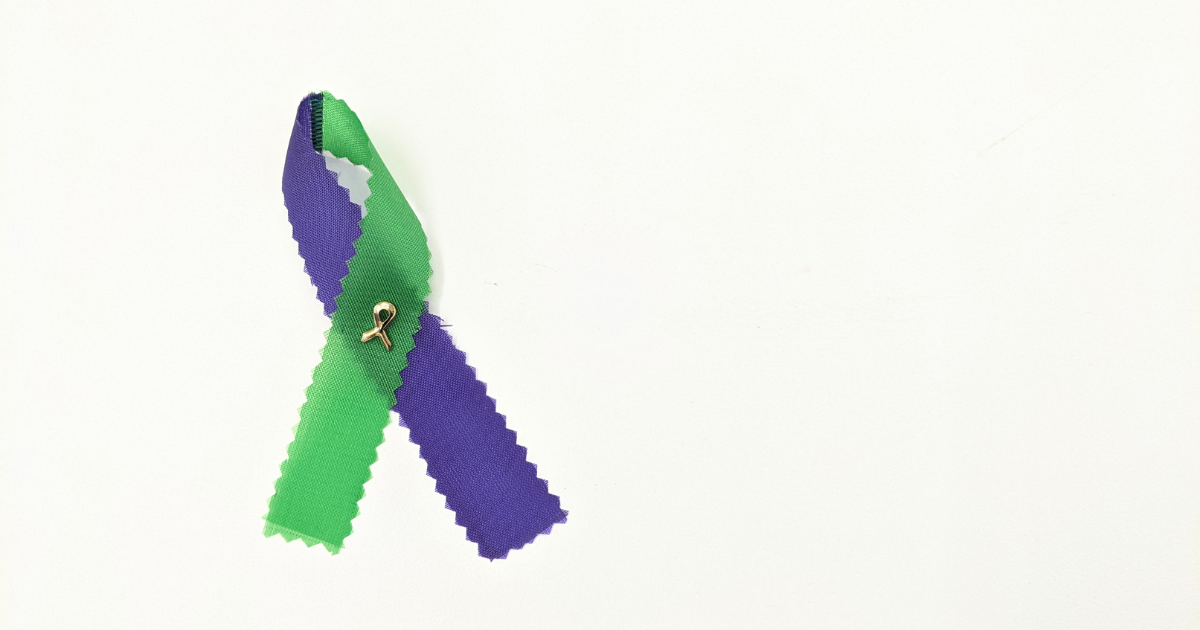 Written by: Shaowda Salehin, 4th Year English + Bio
Photo by: Student Experience 
Advocates within Western's student community have planned a Culture and Faith Inclusive Campus-Walk and Event to combat and raise awareness on Islamophobia and racism. The event will be on Nov. 12 at 12 pm on UC Hill. As a fellow Muslim student, I am thrilled to be joining my peers in fighting the prejudices that threaten our rights and freedoms. It is very important that we come together as a student body to address the issues faced by marginalized racial and religious groups. There is no space on campus for bigotry and racism. 
I have been very lucky to have a fantastic support system at Western University; friends, roommates, and professors/counselors have shown me empathy, compassion, and kindness during difficult times for Muslim community members. Their support enables me to defend myself in situations where I feel attacked for my religious beliefs. Empowering one another bridges cultural gaps and differences  - all of my friends practice different religions but we've always celebrated each other for who we are. I have made Western my home for the past four years, so I am proud to be part of this walk that welcomes students of all beliefs to feel accepted and integrated into the community. On this walk, we remember the violent attack on the Muslim London Family, the Afzaal- Salmans - senselessly killed this year on June 6. In remembering them, I pray for everyone affected by this tragedy, especially those we lost; a grandmother, father, mother, and young sister. This hate crime could have been targeted against my family, for the safety of my future children I am adamant about teaching others to learn about acceptance. We must embrace our differences and uplift one another rather than tear each other down. 
I have always been very proud of my Bengali heritage, but sometimes I have felt fetishized by my peers and reduced to being "exotic". I have been victim to stereotypes and asked questions like, "Can Muslim men have multiple wives?". There are multiple cultural misconceptions that have spread regarding the Muslim identity, but together we can educate ourselves and our peers to be knowledgeable and respectful to undermined religious groups. 
Recently, when I was out with my friends for Halloween, an Uber driver asked me where I was from. After I replied with "Bangladesh," he commented, "You don't look like you're Indian". Firstly, he rejected my nationality and grouped my culture to be part of a larger country with people of my skin colour. Secondly, to be told I do not resemble others of my ethnicity - quite frankly is the epitome of a backhanded compliment. I quickly corrected him and insisted that he was misinformed by reinforcing that I am a Bengali Muslim, despite my physical appearance not fitting his presumptions. I will continue to fight to be recognized for who I am and my place of origin - I feel very empowered by this student-run initiative. This walk is a way to openly celebrate a crucial piece of my identity, in a place I, and so many others, call home.
I am excited to participate in the event, which will feature several speakers, including Dr. Opiyo Oloya who is Western's first Associate VP of the Equity Diversity and Inclusion Office. He is recognized for his incredible work in social justice and human advocacy. We will also hear from Dr. Fatimah Jackson-Best, a doctorate in Public Health from UofT who specializes in intervention to improve access to mental health services for Black children, youth and their families. Another speaker we will hear from is one of our own PhD candidates in Civil and Environmental Engineering, Sadaf Mehrabi. She is also the EDI (Equity Diversity and Inclusion) research/ graduate sub-committee co-chair at the Faculty of Engineering. Our University Student Council President, Zamir Fakirani is also a speaker.
Together, we can learn so much from experienced researchers like our incredible speakers and make significant changes in our society. Canada is a multicultural society and we have students attending Western from all over the world. It is paramount that our community is inclusive to all students of all backgrounds and faiths, every student has the right to feel comfortable in being themselves wholeheartedly. Make sure to register for the event for November 12 at 12pm, on UC Hill. It would be better to arrive a little earlier. There will be other activities i.e. poster-making, happening between 11 am - 12 pm. I will be standing in solidarity with peers and teachers and I hope to see you there!
Read more Awareness blogs...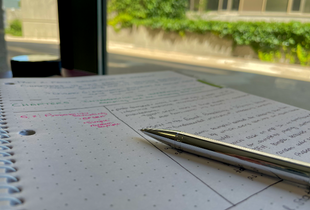 Learn about the impact that accommodations have had on a student's Western experience.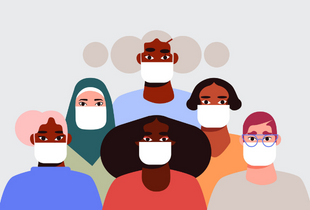 Jenny shares her experience during the pandemic and reminds us all that it's not over just yet.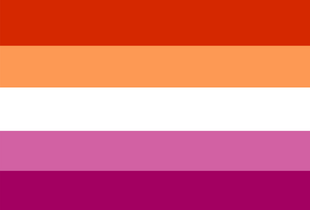 Learn about the history and importance of International Lesbian Day.
---
Published on