Current News & Events
Past News & Events >
Please note that all academic job postings are now posted only on the Human Resources website and all applications must be submitted online here.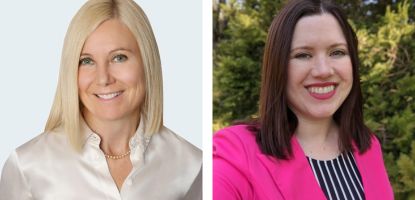 November 22, 2023 | Western News
Leaders in private, public sectors honoured for leadership, vision
Kimberley A. Mason, BA'89 and Heather Desserud, BA'07 were named among Canada's 100 Most Powerful Women in 2023, recognized for their leadership, vision and mentorship of others.
---
November 20, 2023 | Western News
Chinelo Ezenwa, MA'16, PhD'21, brings lived experience to new role at Western
As a former international student from Nigeria, Chinelo's lived experience gives her a deep sense of empathy and understanding as she works to help graduate students in her role as an EDI specialist and academic advisor in Western's School of Graduate and Postdoctoral Studies.
---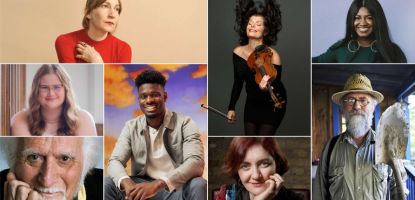 November 2, 2023 | Western News
Words Festival marks 10th anniversary
Writer-in-residence, student writer-in-residence, Alice Munro Chair in Creativity and faculty members featured in creative arts event.
---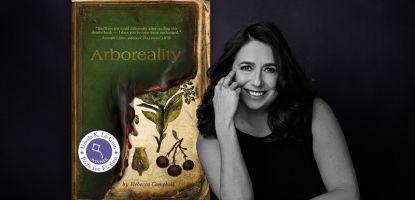 October 26, 2023 | 2023 Ursula K. Le Guin Prize for Fiction
Rebecca Campbell (PhD'15) wins 2023 Ursula K. Le Guin Prize for Arboreality
In looping, linked stories that travel through generations, Campbell explores the effects of climate change on one slice of British Columbia: what might happen as the planet changes, and how regular people might remake their homes by growing together and reconsidering other, gentler ways to live in a drastically reshaped world.
---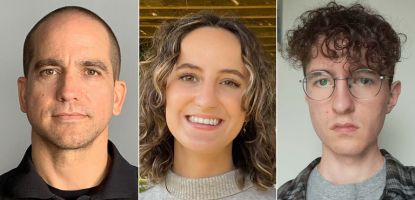 October 25, 2023 | Western News
English and Medieval Studies student researchers among global winners in The Global Undergraduate Awards
---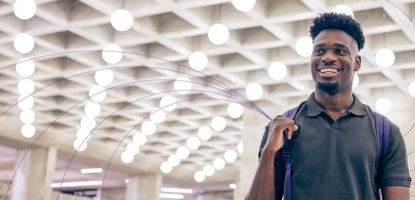 October 13, 2023 | Western University
Matthew Dawkins (BA'23) is making serious waves in the literary world
An award-winning author with 350,000 reads on Wattpad, his debut novel, Until We Break—published while at Western—is receiving accolades for its raw conviction and vulnerability.
---
September 13, 2023 | Western News
Tilottama Rajan awarded 2023 Chauveau Medal
Congratulations to Tilottama Rajan on receiving the 2023 Chauveau Medal for distinguished contributions to an academic discipline. Rajan is a leading international scholar in Romantic literature, contemporary theory and German idealism. Rajan's father, Balachandra Rajan, a noted poetry scholar and late professor emeritus at Western University was also given the honour in 1983.
---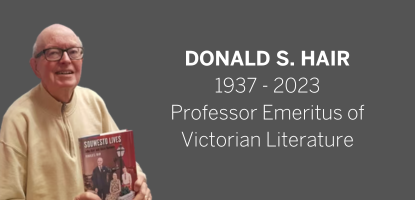 September 5, 2023 | Globe and Mail
In Memoriam: Professor Donald S. Hair
Don's contribution to the intellectual formation of our department and to his scholarly fields were inestimable. A Victorianist by training, with books on Tennyson, Robert Browning, and Elizabeth Browning, Don was instrumental in the integration of courses on Canadian literature and culture into the university and was an innovator in international teaching. His scholarly production continued long after his retirement from the university. Don recently published a personal and institutional memoir of the Department of English at Western, A Professor's Life, as well as a family history/exploration of Southwestern Ontario culture, Souwesto Lives: John Hair and Alice Runnalls. In 2020-2021 Don was honoured with the Pleva Award for Excellence in Teaching. Read former student Jillian Horton's op ed about Don's rigour as a teacher from the Oct. 19, 2022 L.A. Times.
---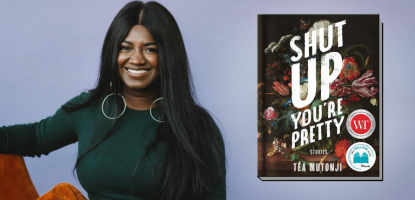 August 16, 2023 | Western News
Western welcomes Téa Mutonji as new Writer-in-Residence
Award-winning poet, author ─ and student ─ brings relatability to role. Beginning September 12, Mutonji will be holding office hours on Tuesdays from 10 am-1 pm (Western) and 3-6 pm (London Central Library, 251 Dundas St). Please email vivian.foglton@uwo.ca to book an in-person meeting to discuss your creative projects.
---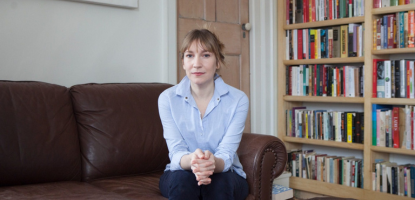 August 9, 2023 | Western News
Sheila Heti named new Alice Munro Chair in Creativity
A former writer-in-residence at Western (2011-2012), Heti was recognized with one of Canada's highest literary honours for her latest novel, Pure Colour, winning the 2022 Governor General's Literary Award for fiction. In addition to her novels, Heti has published plays, long-form essays, short stories and children's books.
Heti will teach
English 2099F - The Creative Moment
, described as "an experimental, improvisational course in artistic creation and the development of the creative personality." It's open to students who are interested in creative writing or, more generally, the creative process. She will hold the prestigious chair until 2025, leading creative culture at Western.
---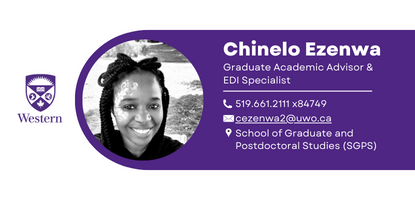 August 8, 2023 | School of Graduate and Postdoctoral Studies (SGPS)
Chinelo Ezenwa, English PhD'21 joins SGPS
Chinelo also holds a Master's degree in Teaching English as a Foreign Language from London Metropolitan University in the UK. She has recently worked as an instructor and writing specialist at Fanshawe College, Lambton College, and King's University College. Working as a community connector with the City of London as well allowed her to be actively involved in designing and carrying out accessible community outreach programs to reach diverse communities in London.
In her new role as the Graduate Academic Advisor & EDI Specialist, Chinelo will support graduate students, especially those from equity‐deserving groups, in all matters related to their academic studies. Drawing on this student‐centred lens and the principles of equity, diversity, inclusion, accessibility, antiracism, and decolonization, she will also advise SGPS leadership and programs on strategic modifications to all components of graduate education at Western.
---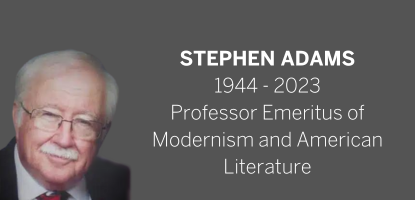 August 1, 2023 | Harris Funeral Home
In Memoriam: Professor Emeritus Stephen J. Adams
Stephen was widely known, respected, and loved by a variety of communities: many of us knew him as a scholar, a teacher, a musician, a poet, and someone who was at the very heart of the life and ethos of the department. He has authored 5 books throughout his lifetime as he was a man with epic knowledge and endless information. Extremely modest of this, he was also the kindest, sensitive, and wisest humanist man.  Aside from caring foremost for his wife, family, and his literary nature, he enjoyed many wonderful operas.
---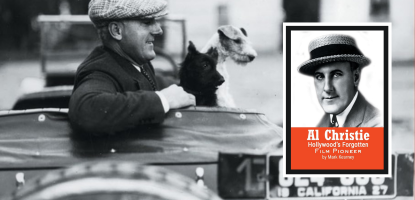 August 1, 2023 | CBC
Mark Kearney publishes new book, "Al Christie: Hollywood's Forgotten Film Pioneer"
Long-time instructor, Mark Kearney recently published a book with Bear Manor Media on the biography of Al Christie, a silent film pioneering director who was born and raised in London, Ont. In 1911, Christie directed the first-ever comedy film in the town of Hollywood. Five years later, Christie set up his own studio in Hollywood and produced hundreds of short films through the 1910s and 1920s. He died in 1951 and has a star on the Hollywood Walk of Fame.
---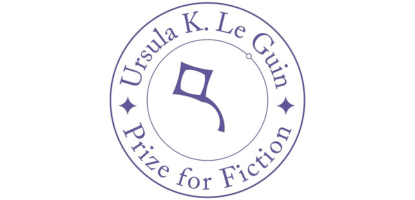 July 11, 2023 | Electric Lit
PhD alum Rebecca Campbell's novel Aboreality shortlisted for the Ursula K. LeGuin Prize for Fiction
The $25,000 prize, in its second year, celebrates book-length works of imaginative fiction.
---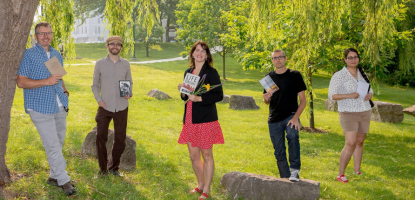 July 10, 2023 | Western News
Summer reads: Recent releases, award-winning works from Western writers
New releases from Writing Studies professors Tom Cull, David Barrick and Aaron Schneider are featured in this summer's reading list by Western News.
---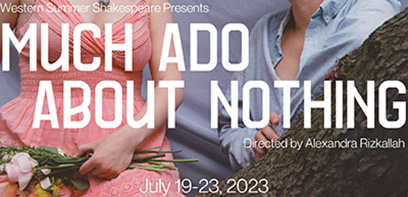 July 10, 2023 | Western News
Summer Shakespeare returns to Western with new graduate director
Female and gender non-conforming cast to present Much Ado About Nothing.
---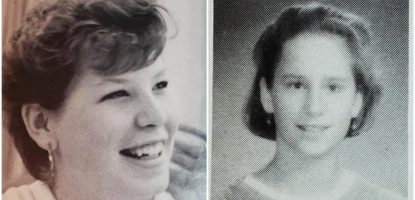 July 3, 2023 | Writing Studies
I messaged my high school bully 35 years later — and we're now friends
Writing Studies professor Melanie Chambers, right, was nervous about meeting her high school bully Kendra Coady, left. To her surprise, they're now friends.
LISTEN: Mainstreet NS Jeff Douglas connects with Melanie and Kendra