Recent
If you are a faculty member or a graduate student within the Department of English & Writing Studies and have a recent publication that you would like to see featured here, please email uenglish@uwo.ca. 
Books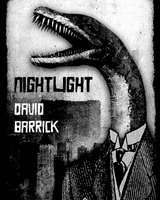 Nightlight
Professor David Barrick | 2022
Palimpsest Press
Patterned on a series of dream states, David Barrick's Nightlight delves into the surreal nature of the human imagination, even at its most unconscious. Whether Barrick's poems explore the sensory world of a classic horror film, an Alex Colville painting, or an after hours jazz gig, his inquisitiveness leads to invention, and invention to discovery. Where else could an amateur fossil hunt become a primeval experience, or a lawnmower, a cow, and newlyweds float together midair? Nightlight taps into the emotional undercurrents of these moments, unfolding like a "long elastic maze of song."
---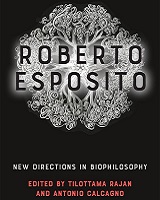 Roberto Esposito, New Directions in Biophilosophy
Edited by Professors Tilottama Rajan and Antonio Calcagno | 2021
Edinburgh University Press
This collection invites readers to reposition Esposito's thought and explore the interdisciplinarity and unique methodology of his whole corpus. It addresses Esposito's long-standing engagement with early modern philosophy, philosophy of biology, biopolitics, and the impolitical and the impersonal, together with his significant dialogues with contemporary philosophers like Gilles Deleuze, Jacques Derrida, Simone Weil, Jean-Luc Nancy and Maurice Blanchot. A new essay by Esposito himself reveals the importance of philosophical sources and ideas that condition his thinking, especially outside and beyond the dominant biopolitical interpretative framework that has come to mark his reception in the English-speaking world.
---