Programs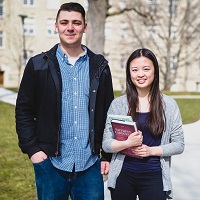 Our English courses cover Global and Indigenous, as well as British, Canadian, and American literary traditions. From Beowulf to Jane Austen, Shakespeare to Dionne Brand and Marilyn Dumont, our courses give students the opportunity to participate in an ongoing conversation about the most up-to-date topics in, and diverse approaches to, literature, theory, and culture. Students develop research methods, analytic tools, and critical thinking and communication skills that will serve them well in any field they might pursue upon graduation.
---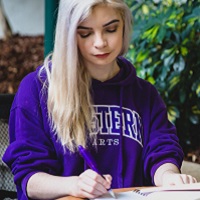 By combining creative and professional experiences with rhetorical theory, Writing Studies students emerge as articulate problem-solvers capable of engaging, collaboratively or individually, in a global context. Graduates will gain experience and competence in the creation and production of high quality texts for a wide variety of audiences that can be applied to a wide range of academic, professional, workplace, and creative contexts and purposes. Writing Studies provides life-long skills in a life-span activity that will continue to deepen and develop alongside graduates' engagement in their professional lives.
---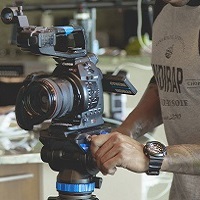 Students in Film Studies delve into the aesthetics, history, philosophy and the technology of film making through practical historical and theoretical courses. Film is considered from several viewpoints; including political, sociological, historical, and cultural ones – all enabling students to understand, analyze, discuss and explain film in its many forms. Shaped by contemporary, interdisciplinary scholarship, students will critically engage in the art of cinema and explore the global and historical conditions that have made it one of the most influential forms of visual culture.
---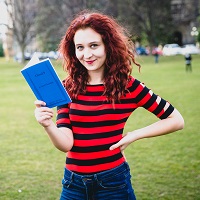 Theatre Studies is a multidisciplinary liberal arts program with a diverse mix of classroom learning through field trips, intimate lectures and seminar classes delivered in conjunction with established theatre organizations. Students have the opportunity to study theatre abroad through our popular Destination Theatre course and learn onsite with renowned theatre coaches at Stratford Festival. Our Fall Production course is also of interest to students keen to pursue careers in theatre practice, students looking for a drama teachable, or students seeking graduate training in theatre and performance studies.
---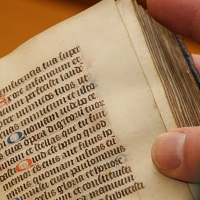 Experience the Middle Ages in all its glory through an exciting, Faculty-wide program led by over twenty of Western's world-renowned medieval experts. Beginning with the foundation course, Medieval Studies 1020, you will then create your own roadmap through this fascinating period in history, resulting in a Minor or Major in Medieval Studies. With opportunities to study Latin at Poitiers or experience an archaeological dig in Europe or the Middle East, medieval studies will truly come to life!