SSHRC Impact Awards and Gold Medal - 2022
SSHRC Impact Awards and Gold Medal - 2022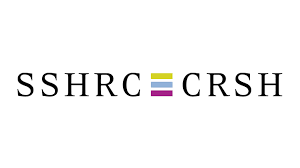 The Social Sciences and Humanities Research Council (SSHRC) is the federal research funding agency that promotes and supports postsecondary-based research and research training in the humanities and social sciences.
SSHRC Impact Awards are designed to build on and sustain Canada's research-based knowledge culture in the social sciences and humanities. The awards recognize outstanding researchers and celebrate their achievements in research, research training, knowledge mobilization and outreach activities funded partially or completely by SSHRC.
Award funds are to be used for activities that promote and extend the work being honoured, and at least 10% must be used to promote the recipient's research achievements.
Gold Medal ($100,000):  SSHRC's highest research honour. It is awarded to individuals whose sustained leadership, dedication and originality of thought have inspired students and colleagues alike. Recipients' achievements in research will have significantly advanced understanding in their research fields in the social sciences and humanities.
Insight Award ($50,000): Recognizes outstanding achievement arising from a research project funded partially or completely by SSHRC

. It is given to an individual or team whose project has resulted in significant contribution to knowledge and understanding about people, societies and the world.

Connection Award ($50,000): Recognizes an outstanding SSHRC‑funded initiative to facilitate the flow and exchange of research knowledge. It is awarded to an individual or team whose project has engaged the campus and/or wider community and has generated intellectual, cultural, social and/or economic impacts.
Partnership Award ($50,000): Celebrates a SSHRC‑funded formal partnership for its outstanding achievement in advancing research, research training or knowledge mobilization, or developing a new partnership approach to research and/or related activities. 
Eligibility
Nominees must be Canadian citizens or permanent residents;
Nominees must be active social sciences and humanities researchers;
Nominees must hold or have held SSHRC funding pertinent to the Award; 
Nominees must be affiliated with an eligible institution. and

Nominees must maintain affiliation with an eligible institution for the duration of the Impact Award.
Nomination Process
Western
Expression of Interest (EOI): January 10, 2022
Each institution may submit only one nomination for each award category in a given year. Accordingly, anyone wishing to nominate a colleague or be considered for nomination must submit an Expression of Interest (EOI) to rwprizes@uwo.ca. Please include the name of the nominee and the SSHRC Impact Award category. 

Internal Adjudication Submission: January 28, 2022
*required in the event of multiple nominees in any SSHRC Impact Award category
A draft letter (two-three pages) that outlines how you/your nominee meets the criteria outlined on the SSHRC Impact Award website; and

The nominee's

SSHRC CV.
All received submissions will be screened for eligibility and will be reviewed and ranked by the SSHRC ADRs.
SSHRC Nomination Process
1. Institutional nomination process (one-page maximum): 
provide a description of how equity, diversity, and inclusion have been considered in the nomination process and the institution's criteria for nominating candidates
2. Institutional nomination letter and rationale (three pages maximum):
describe the program of research, research activities, and achievements relevant to the Impact Award for which the candidate is being nominated;

provide a summary of the nominee's overall contribution to their field(s) of research;
outline the level of engagement with, and the quality and scope of training and mentoring;
cite examples of success in widely sharing, and encouraging application of, the resulting knowledge within and/or beyond the academic community;
demonstrate that the outcomes resulted in significant and positive impacts in Canada and/or internationally.
3. Information Supporting the nomination:
Include, as appropriate, a detailed list of research contributions, outcomes, and other activities mentioned in general terms in the nomination letter;

publications and conference resentations


training and supervision

creative outputs

awards and prizes

other contributions and activities

Page limits for this section are:

up to six pages for the Gold Medal, covering the span of the nominee's career;
up to three pages for the Insight, Connection, and Partnership awards.
4. Nominee's SSHRC CV and disclosure forms, plus CVs of any co-applicants (up to six team members)
5. Three letters of support (max 2 pages each) from referees. 
Referees must be established authorities in the nominee's field;
Referees cannot be from Western;
Referees

cannot be individuals who are or were involved in the project or projects being put forward

.
Selection Process
Selection is by a multidisciplinary, international jury from the academic, private, not-for-profit, and public sectors and is made according to the following rubric:
1. Challenge — Ambition and importance (25%)
originality and significance of the initiative
2. Achievements — Impact and outcomes (75%)
evidence of the sustained quality, impact, and influence of the nominee's research achievements within and/or beyond the academic community;
level of nominee's engagement with, and quality of training and mentoring provided to, students, emerging scholars and participants, relative to the nominee's career level;
nominee's national and/or international stature.
Submission
Incomplete nominations will not be accepted.
Nomination packages will be submitted by Western using the secure submission form for the SSHRC Impact Awards.

*Nominations must have received institutional endorsement prior to submission.
Deadline(s)
Western internal deadline for Expression of Interest: January 10, 2022.
The final nomination submission deadline: April 1, 2022.
Contact
Julaine Hall
Research Development Consultant, Awards & Distinctions
Telephone: 519-661-2111 (ext. 87970)