Welcome to Western Research
Colleagues and partners,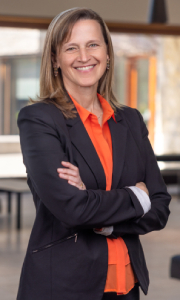 I am thrilled to be back at Western and to have begun my five-year term as its new Vice-President (Research), effective September 1, 2023.
I look forward to working with you to maintain our momentum as the university pursues ambitious goals set out in Towards Western at 150 and our Western Research strategic plan, Mobilize for Impact!
The office of the Vice-President (Research) – and, by extension, Western Research – exists to support and accelerate Western's research, scholarship and creative activity in all faculties and schools at Western.
Western's scholars add to the sum of human knowledge, preserve it and pass it down to future generations. As thinkers, innovators, artists, leaders, scientists and entrepreneurs, we have impact within academia, within regional communities, and around the world.
Western Research is committed to being a key partner in this success and to supporting, recognizing and celebrating the full range of these efforts.
Please do not hesitate to email me at vpr@uwo.ca.
Yours sincerely,
Penny Pexman, PhD
Vice-President (Research)