A Message From Western's Incoming Acting Vice-President (Research)
Colleagues and partners,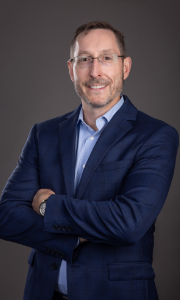 I am pleased to have accepted President Shepard's invitation to serve as Western's Acting Vice-President (Research) as of October 1st and up until June 30th of next year.
I look forward to working with you to maintain our momentum as the university undertakes a comprehensive search for its next Vice-President (Research). Lesley Rigg's leadership has positioned us very well to achieve goals set out in both Towards Western at 150 and the new Western Research strategic plan, Mobilize for Impact! Thank you, Lesley!
Over my past year as Associate Vice-President (Research) – and nine previous years as Associate Dean (Research) in the Faculty of Science – I have gained a deep appreciation for the talent, passion and commitment of our team in Western Research and for the network of research support that exists across campus, especially the Associate Deans (Research) and Research Officers. We are an integrated team with shared values that strives to support our campus community and partners.
Our university is home to world-renowned scholars, top students and staff, leading-edge facilities and professional resources. We are currently submitting proposals for an unprecedented number of major funding programs, and we continue to promote and support knowledge creation and dissemination across the spectrum of scholarship. This is the core of our mandate as a university.
I have also seen a real energy for increasing Western's research impact and profile. Some of this simply means we need to do a better job of telling our stories of success and celebrating those successes! We have much to be proud of.
As we move forward together, I know we will remain focused on our core values and supporting all research, scholarship and creative activity. And wherever possible, I want us to connect our scholarship to knowledge users, to businesses, and to and with all communities to ensure it is accessible and has maximal impact. I look forward to continuing our work!
Please do not hesitate to email me at vpr@uwo.ca.
Yours sincerely,
Bryan Neff, PhD
Acting Vice-President (Research)