Celebrating 50 Years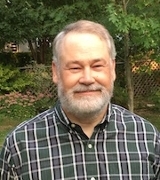 As part of the Department of Visual Arts' 50th anniversary celebrations, I'm happy to welcome you to this page profiling our alumni, past faculty and staff, who have been an important part of the history and legacy of our Department. Please visit again as we will be featuring new faces over the next few months.
If you are a former member of the Department and would like to add your profile to this page, please contact me at jhatch@uwo.ca.
John G. Hatch jr. 
Chair, Department of Visual Arts
Western University