Lucius Dechausay

In what way did your experience at The Department of Visual Arts at Western impact you & your career path?
My experience at Western had a profound impact on my career path. I was a self-taught artist prior to university. The Visual Arts program gave me a historical and conceptual backdrop for my work, while also allowing me the space to access and learn video and computer technology that I had never used before. It was there that I picked up a video camera for the first time, it was there that I created my first animation and have been working on and making films ever since.
How have you been contributing to your community following your experience at Western?
I would say I spent most of my time in the computer lab, split between my own learning and assisting other students with their creative projects through a work-study program. The organizational, technical and interpersonal skills gained during that time are always close to me. I continue to volunteer with underserved communities from Regent Park to Parkdale, creating videos, facilitating workshops and mentoring youth looking to pursue their own creative projects.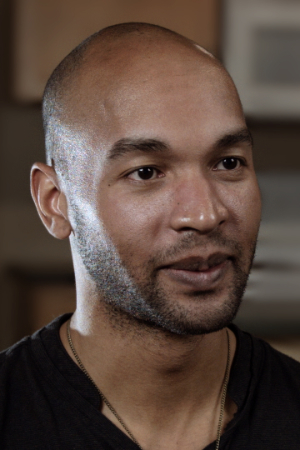 Can you think back and share a memorable moment from your time here at Visual Arts?
At one point they had created a simple blue screen wall for an exercise in visual effects and compositing. My friend Ryan and I volunteered to be the "actors" in the scene. We got in front of the screen and proceeded to film our individual parts for a tennis match. Later, as we composited the tennis court background we realized this was probably the worst project anyone had ever created. The grunting sound effects, unrealistic perspectives, zero continuity or timing… maybe you had to be there, but we still talk and laugh about it. If anyone has that video please send it to us and then delete it immediately.
What was the most important thing you learned during your time here?
That is a difficult question as I learned so many things-positive and negative- from the best ways to execute ideas to dealing with institutionalized racism. Ultimately, the most important thing I learned was that knowledge of past, living in the present and awareness of the future provide a foundation for the type of work I want to produce and I always keep an ear open to critique as sometimes it makes you better.
What is something you are passionate about? What are you working on right now?
I am very passionate about telling diverse and inclusive stories through short film, animation, and illustration. I recently directed the short film Kettle, which premiered at Hot Docs and is now streaming through CBC Short Docs and volunteer as a programmer for the Regent Park Film Festival and Syria Film Festival.
I freelance for a number of companies including The Toronto International Film Festival and also shoot/produce videos for CBC Arts documenting and sharing the work of established and rising Canadian artists.
Why do you think a career in the Visual Arts is important/valuable?
Visual Arts all about enhancing collective empathy. It is not an easy job, which is why so many artists struggle, but also why so many who pursue other paths have regrets about pursuing money over their he[art].
What would your hopes be for the next 50 years of Visual Arts at Western?
My hopes for the next 50 years would be for the program to continue to support and embrace artists of and broaden the range of artistic practices that are available.