Update Your Profile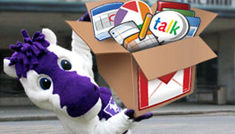 We have over 27,000 Arts and Humanities (formerly called Arts) alumni who have pursued varied paths and careers all over the world. We hope you will keep connected and interested in happenings on campus and in Alumni branches near you. Tell us what you are up to and share your accomplishments with fellow Western alumni. Update your profile on the official Western Alumni website. You can also submit your story by contacting Jessica Schagerl, Alumni & Development Officer, Westminster Hall Room 110 519-661-2111 Ext. 87896
Job Shadow Program
As an Arts and Humanities graduate, what can you do with your degree? You know better than anyone: there's nothing you can't do. We're launching a new Job Shadow program for 3rd & 4th year Arts & Humanities students, in partnership with The Student Success Centre. We'd love to have you participate!

We are looking for alumni who are excited to host one of Western's best and brightest Arts & Humanities students in a 1-day job shadow experience. As a job shadow host, you will contribute to the Arts & Humanities undergraduate student experience, and you will help improve students' chances of successful post-graduation employment. Hosting a student may involve a number of activities, including: introducing your job, discussing your role and responsibilities, giving a tour of your workplace, providing networking opportunities with your colleagues, bringing the student to a meeting and letting him/her observe your daily routine.
You may choose to host one or more students, and the timing is flexible.

The job shadow experience will take place in March 2014 on a day that is mutually agreeable to yourself and the student(s). The Faculty of Arts & Humanities and The Student Success Centre will prepare students for professional workplace behaviour, and provide you with additional resources to make the experience successful. Please contact Jessica Schagerl, Alumni & Development Officer for more information.